| | |
| --- | --- |
| Vietnamese name : | Công ty cổ phần Xây dựng 47 |
| Trading name: | Construction joint stock company 47 |
| Abbreviation: | CC47 – Stocks code: C47 |
| Address: | No 8 Bien Cuong street, Quy Nhon city, Binh Dinh province |
| Phone: | +84 256 3522166 – Fax: +84 256 3522316 |
| Website: | https://www.xaydung47.vn |
| Email: | c47@xaydung47.vn |
| Bank account: | Joint Stock Commercial Bank for Investment and Development of Vietnam – Binh Dinh brand |
| Account number: | 580 10000000202 |
| Tax code: | 4100258747 |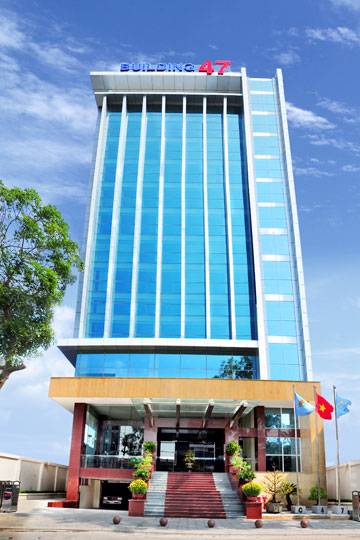 Greetings From Chaiman of the Board of Directors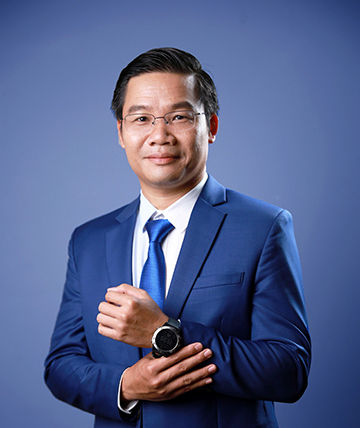 Established on September 8, 1975, formerly known as Irrigation Construction Company 7 under the Ministry of Irrigation, now the Ministry of Agriculture and Rural Development. On February 3, 1996, Irrigation Construction Company 7 was merged into Construction Corporation 4 and changed its name to Construction Company 47. On July 1, 2005, the company officially changed its operating mechanism from a State-owned enterprise to a Joint-stock company according to the business registration certificate No. 4100258747 issued by the Department of Planning and Investment of Binh Dinh province. On March 30, 2011, the Company officially traded for the first time at the Ho Chi Minh City Stock Exchange with the code C47.
CC47 has gradually mastered the construction technology of irrigation, hydropower, civil and industrial works throughout the country over the course of 48 years of establishment and development. CC47 was also the first to implement new technologies such as roller compacted concrete (RCC), tunneling technology using TBM Tunneling Robot (more than 15km has been implemented), and so on, with many key projects worth trillion dong, which were highly valued by investors and agencies. In the last 15 years, the company has completed more than 30 irrigation and hydropower projects across the country worth more than 20,000 billion VND. Some typical capabilities of CC47 include: capacity to excavate soil and rock 8 million m3/year, capacity of concrete 1.5 million m3/year, capacity to supply sand and gravel 1.3 million m3/year,… With its achievements, Construction Joint Stock Company 47 was awarded the First-class Labor Medal by the Party and State in 1997, conferred the title of Labor Hero in the renovation period in 2000, the Second-class Independence Medal by the Party and State in 2011.
Furthermore, the Company also expands its lines of business into other industries such as restaurants, hotels, travel, and tourism: 100% ownership of Seagull hotel of 4-star standard (169 rooms – 5,183 m2 land area), 3-star standard Hai Au Bien Cuong Hotel (80 rooms – land area of 1,095 m2) in the coastal city of Quy Nhon, Dinh Binh guesthouse and restaurant service area (area of 12,500 m2) in Vinh Thanh district, Binh Dinh province, Dinh Binh eco-tourism area (area 111,500 m2) in Vinh Thanh district, Binh Dinh province; Overhaul of construction motorcycles, production of mechanical engineering products, production of fresh concrete and precast concrete components (100 percent ownership of Phuoc An Enterprise with a land area of 48,743 m2 in the industrial complex in Phuoc An – Tuy Phuoc district); training and labor export (100 percent ownership of the training center with an area of 8,775 m2 in Quy Nhon); electricity production (67.7 percent ownership of Van Phong Hydropower Joint Stock Company in Binh Dinh province), testing the mechanical strength of structural concrete, exploiting and transporting construction materials… These sectors all significantly contribute to the company's annual revenue.
Aside from traditional business segments, the company is stepping up to participate in new segments to gradually increase the proportion of revenue, such as highway projects; anti-flood, anti-salinity projects, embankments to prevent rivers and seas; Metro project; airport and port infrastructure; renewable power plant projects; civil building projects, factories, industrial park infrastructure…
Continuing to promote the achieved results, with the appropriate development orientation, steadfastly adhering to the motto "Quality is the brand", effectively investing in human resources and technology, and expanding the field of products and services, being concerned with social responsibility… I believe that the Company will continue to grow in tandem with the country's overall development in the future.
I would like to express my heartfelt gratitude to the agencies and departments at all levels, from the national to the local, for encouraging and assisting the company in successfully completing its tasks.
Thank you to all of our investors and partners.
I also would like to express my thanks to all of the Company's employees over the years for maintaining a spirit of solidarity, dynamism, and creativity, always striving to make the company stronger and stronger.
THE CHAIRMAN
M.A Phong, Pham Nam
Qualification of company
Progress of Development of CC47
Business Range