| | |
| --- | --- |
| Vietnamese name : | Công ty cổ phần Xây dựng 47 |
| Trading name: | Construction joint stock company 47 |
| Abbreviation: | CC47 – Stocks code: C47 |
| Address: | No 8 Bien Cuong street, Quy Nhon city, Binh Dinh province |
| Phone: | +84 256 3522166 – Fax: +84 256 3522316 |
| Website: | https://www.xaydung47.vn |
| Email: | c47@xaydung47.vn |
| Bank account: | Joint Stock Commercial Bank for Investment and Development of Vietnam – Binh Dinh brand |
| Account number: | 580 10000000202 |
| Tax code: | 4100258747 |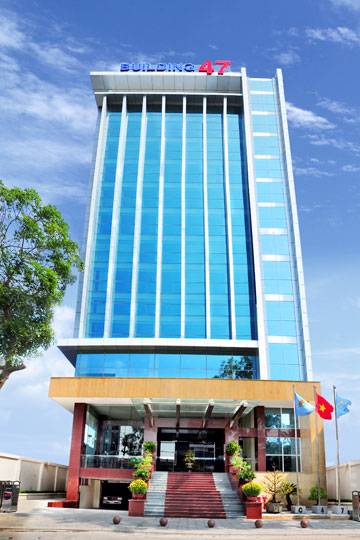 Greetings From Chaiman of the Board of Directors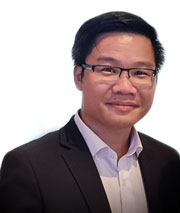 Construction Joint Stock Company 47 was established in 1975 on the basis of a Construction Unit of Zone No V with a task to build irrigation works serving Agricultural production and the local livelihood in Central coastal and highlands provinces of Viet Nam. In the first days after establishment, CC47 encountered various difficulties such as a shortage of modern equipment and professional cadres & workers, up-to-date material facilities. However, in order to overcome the tough time, CC47 has devised a reasonable management strategy in which the Company prioritised the Work quality, increased investment on advanced equipment, expanded scale of production, took the inititive in seeking potential projects, set up a fair salary regime, etc. Thanks to abovementioned policies, CC47 continuously thrived and became one of the leading company in the industry. CC47 has been awarded First-class Labor Hero in 1997, a title of Labor Hero in the Renovation Period in 2000 and Second-class Independence Medal in 2011.
CC47 currently occupied one of top ranks among companies specializing in Hydraulic, Hydroelectric, Civil, Industrial works.. All of CC47's works have received remarkable evaluation from not only Vietnamese but also foreign investors for their quality, arts, and on-time completion.
In addition, the Company also expanded business lines into other fields such as: restaurants and hotels (4-star Hai Au Hotel and 3-star Hai Au Bien Cuong Hotel), overhauling construction equipment, manufacturing mechanical engineering products, testing mechanical strength of concrete structures, exploiting and transporting construction materials… Which makes a significant contribution to the annual revenue of the Company. With the judicious orientation and commitment to the Company's motto "Our brand means Quality", continuous investment in human resources and technology, expansion of business lines, compliance with social corporate responsibilities, … I strongly believe CC47 will obtain further achievements in contribution to the national economic strength.
Let me express my sincere thanks all authorities across the country for encourage and support for CC47 to thoroughly fulfill the tasks.
Best Wishes to all old and new friends!
I also would like to express my appreciation of solidarity, enthusiasm, creativity of all CC47's employees for making a successful and thriving CC47 in the Construction Industry.
THE CHAIRMAN
M.A Phong, Pham Nam
Qualification of company
Progress of Development of CC47
Business Range