Firstly, on behalf of the entire leaders and employees of CC47, I would like to express my thank for our shareholders for trusting and accompanying us during the past time, wish you health, happiness, success, and hope you keep supporting and accompanying with us in the long run.
Dear shareholders, CC47 is one of the leading enterprises in the construction industry, the Company has been highly appreciated by the Government, Ministries and investors and assigned to execute many large projects in the country. Typical projects could be mentioned such as: Dinh Binh Reservoir in 2008 (850 billion), Van Phong Dam in Binh Dinh Province in 2015 (384 billion), Nuoc Trong Reservoir in Quang Ngai Province in 2017 (1,052 billion), Ta Ruc Reservoir in Khanh Hoa Province in 2017 (242 billion), Phuoc Hoa Water Canal in Binh Duong Province in 2011 (336 billion), …Hydropower projects such as Dong Nai 4 Hydropower Plant in Dak Nong Province in 2012 (2,600 billion), Trung Son Hydropower Plant in Thanh Hoa Province in 2017 (2,959 billion), Thuong Kontum Hydropower Plant in Kontum Province in 2020 (1,700 billion), and many other irrigation and hydroelectric projects domestically. The works the company has constructed have been highly appreciated by the Ministry and Industry for their quality and progress and won many quality awards from the State and the Industry.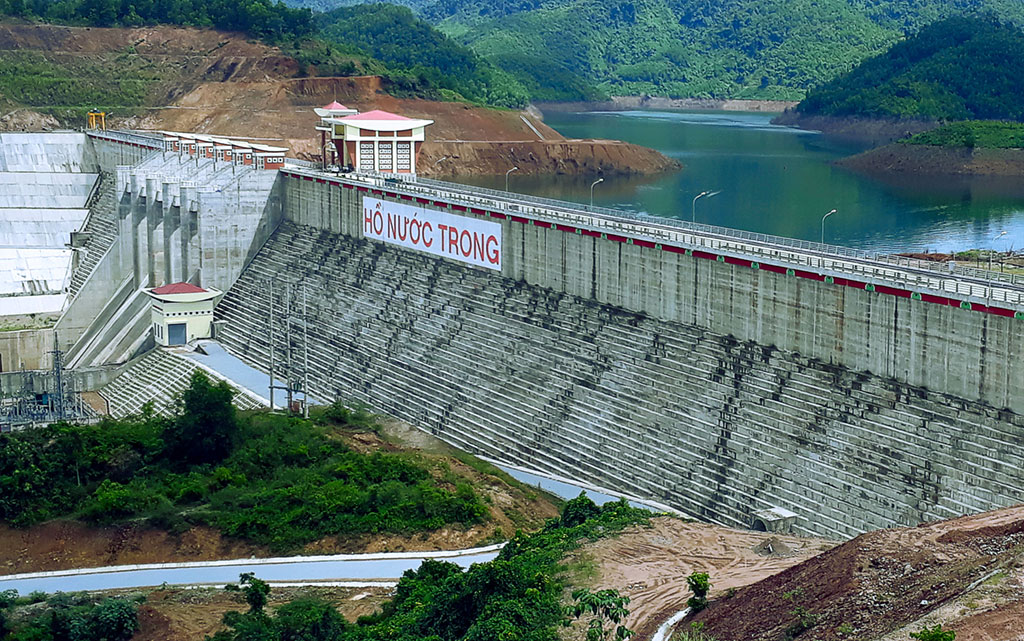 CC47 was awarded the First-class Labor Medal by the Party and State in 1997, the Second-class Independence Medal in 2011, and conferred the title of Labor Hero in the renovation period in 2000….
In addition, the Company is operating in the fields of Restaurants, Hai Au Hotels (4 stars) and Hai Au Bien Cuong Hotel (3 stars), Domestic and International travel, Labor export…
Currently, CC47 is constructing irrigation works for Tan My Main Dam (1,740 billion), Dong Mit Main Dam (1,035 billion), Hoa Binh Hydropower Expansion (916 billion), Da Nhim Hydropower Plant Expansion (713 billion).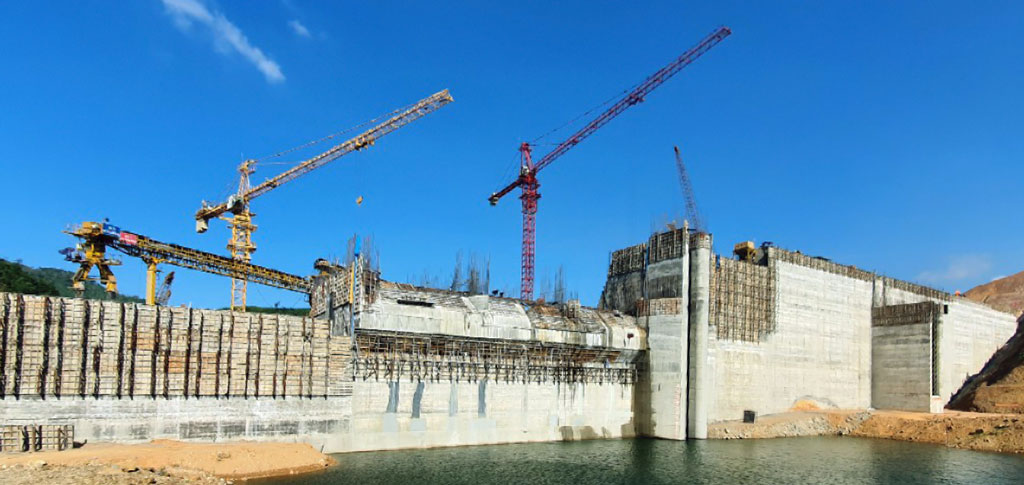 Recently, due to the impact of the Covid-19 pandemic, which led to economic decline, production stagnation, interruption in logistics services. To encourage economic development, the governments of the countries implemented easy fiscal and monetary policies and especially increased public investment in infrastructure. On the other hand, in recent times, due to the Chinese government's restriction on old-fashioned steel mills, the price of steel billets has increased, and at the same time, there is a shortage of steel ingots for domestic factories.
Due to the delay in supply chain, abovementioned easy monetary and fiscal policies, a great demand of construction in other countries, as well as the restraints from Chinese Government, the material prices suffered a huge rise, particularly prices of steel, oil, bidding, logistics services which strongly affect input costs of Contractors including CC47.
However, the current projects which were successfully procured and in charge of by CC47 are executed in the long time and invested by Ministry of Agriculture and Rural Development, Vietnam Electricity. All contracts under construction are subject to price adjustment, specifically as follows:
– Package 20 Main dam and Sub-dam of Tan My Irrigation System, Package No. 05-XL Dong Mit Reservoir are adjusted by the method of direct compensation when there are fluctuations in the price of raw materials, labor, and when the State changes policy regimes.
– Package DNE 12.1 Construction work – Da Nhim Hydropower Extension Project is adjusted for the cost of labor, fuel, cement, iron and steel and other materials according to the price indexes of Lam Dong and Ninh Thuan.
– Package No. 1XL-HB Construction and installation of the expanded Hoa Binh hydroelectricity project is subject to price adjustment when the government changes regulations on VAT; In case the prices of supplies, materials and fuels increase abnormally, they shall be adjusted when permitted by the competent authorities.
Thus, CC47's construction contracts with reputable investors, adequate capital arrangements, are allowed to adjust prices when the government changes policies, and when there are fluctuations in wages, material prices, etc, therefore, there is no risk due to sudden price spikes.
On the other hand, to encourage economic development during the pandemic, the State is currently increasing public investment, accelerating the implementation of key projects in hydropower, irrigation and other infrastructure, this is also an opportunity and the strength of CC47 to participate in bidding for projects in the coming time.
CC47 would like to inform shareholders of the aforementioned information and look forward for your continuous attention, support and company in the long run.
Yours faithfully./.
*/ View or Download: Here