Opening of the 2nd International PhysicsConference"Heavy Ion Collisions in the LHC era and beyond".
The "Heavy Collisions in the LHD (Large Hadron Collider – cited) era and beyond" is the theme of the International Physics Conference in collaboration among the Rencontres du Vietnam with the Ministry of Science and Technology, the Province People's Committee (PPC) opened this morning (27 July) atthe International Centre for Interdisciplinary and Science Education (ICISE) in Quy Nhon City. This is the conference that will be followed by the series of the International Scientific Conferences of the "11th Meeting Vietnam"program in summer 2015. The meeting was attended by Vice Chairwoman of PPC Tran Thi Thu Ha.
In the Conference framework (from 27 July to 01 August), there aremore than 50 international professors and scientists from 15 countries and national researchers will present, exchange and discuss around 40 scientific reports on the latest research results in the field of physics. Especially, the Conference was attended by and presented the scientific report of Prof. Jerome Friedman – Nobel Prize in Physics 1990.
Addressing the Conference, Vice Chairwoman of PPC Tran Thi Thu Ha emphasizied that this is a forum for young scientists from Vietnam in general and Binh Dinh province in particular to meet and exchange with national and international scientists, contributing to promote the development of science – technology and training – education for the local province as well as the whole country. The Conference is also an opportunity to introduce Binh Dinh features to all over the world.
The photos at the Conference and on the sidewalk on the morning of 27 July at ICISE.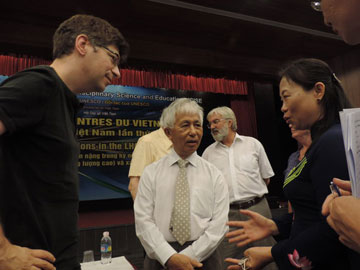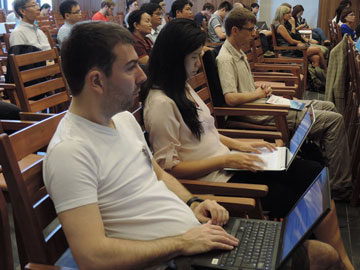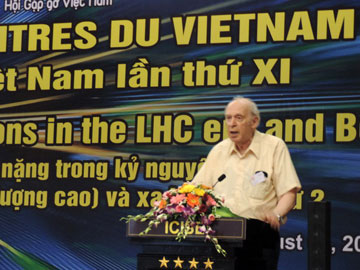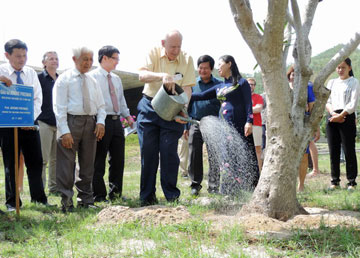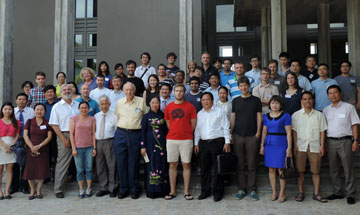 (baobinhdinh.com.vn)