Trung Son hydropower project is located in Trung Son commune, Quan Hoa district, Thanh Hoa province. In the midst of mountains and forests, there are many restrictions on the conditions for recreational activities, but this is not a place where less poetic.Coming to Trung Son hydropower project today is not only the green of mountains and forests but also the living and working environment of its officers and workers are covered with fresh green.
With the hands, the enthusiasm of youth as well as the love for nature of the staffs, engineers and workers at the project site has been creating a green and fresh-airliving environment which sweeping out the sunny, windy and dusty things at the site. The green tree rows are cultivated and fertilized at the worker camps, offices at Trung Son hydropower project to add beauty, freshness and new breath to the life here.
Mr. Le Van Dong – Deputy Project Manager of the Joint Venture of Samsung C&T Corporation and Construction Joint Stock Company No.47 shared "Trung Son hydropower project is implemented to meet the Health – Safety – Environment(HSE) policy of the World Bank (WB), hence, in addition to the construction work, the site environmental management is always taken care of by the Contractor with the supervision and regular advices of the Supervision Consultant, the Employer and experts from the World Bank. Assurance of the green – clean – beautiful environment and landscapes on the site is not only required by the project but also create a harmonious atmosphere on the job site, contributing to the environmental protection, creating the fresh environment for the staffs, engineers and workers on the job site and rest are comfortable" Mr. Dong added.
In addition to planting green trees in the premises of the worker camps and offices, the Contractor has also planted thousands of green trees on the slopes and disposal sites at the areas of the project site to mitigate erosion and landslides, for environmental protection and improvement of the environmental landscape for hydropower construction area "For a sustainable environment", and that is also the objective of Trung Son Hydropower Project.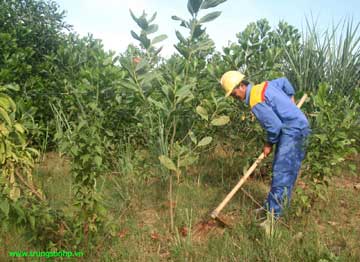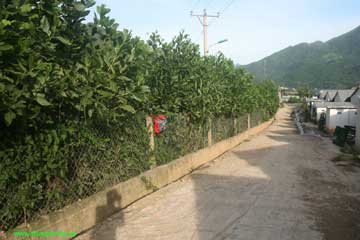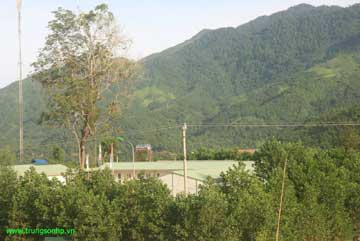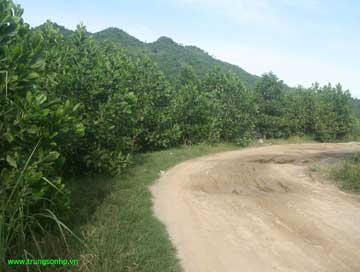 Theo trungsonhp.