Leaders of C47 make a statement that there is no risk when prices spike because construction contracts are adjusted according to regulations.
C47 is constructing a Main Dam under Tan My Irrigation Project (1,740 billion VND), Dong Mit Main Dam (1,035 billion VND), Hoa Binh Expanded Hydropower Plant (916 billion VND), Da Nhim Hydropower Plant Extension (713 billion VND).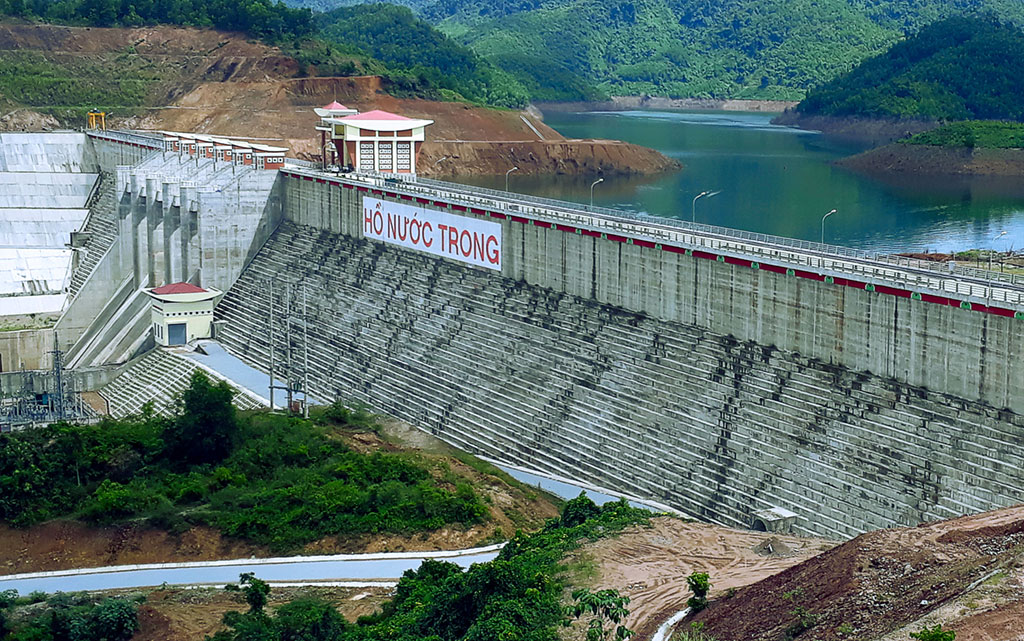 Construction Joint Stock Company 47 (HoSE: C47) has just announced information on the impact of material and fuel price fluctuations on production and business. Accordingly, the company is not at risk when the price of basic materials increases, especially the price of construction steel, oil price, and logistics service fee affecting input costs.
Mr. Duong Minh Quang, General Director explained that all the winning C47 contracts have a long construction period, which are projects invested by the Ministry of Agriculture and Rural Development, and Electricity of Vietnam (EVN). All these contracts are subject to price adjustment according to regulations. Specifically, C47 is constructing irrigation works, Tan My Main Dam (1,740 billion VND), Dong Mit Main Dam (1,035 billion VND), Hoa Binh Hydropower Plant Expansion (916 billion VND), Da Nhim Hydropower Plant Expansion (713 billion VND).
Bid package No. 20 Main dam and Auxiliary dam of Tan My irrigation system (Tan My main dam – Ninh Thuan), package number 05-XL of Dong Mit reservoir (Dong Mit main dam – Binh Dinh) are adjusted by price direct compensation when there are fluctuations in the prices of raw materials, labor, and when the State changes policies and regimes.
Package DNE 12.1 for construction of expanded Da Nhim Hydropower Project (Ninh Thuan) is adjusted for labor, fuel, cement, steel and other materials according to Lam Dong's price index and Ninh Thuan.
Package No. 1XL-HB Construction and installation of the expanded Hoa Binh hydropower project is adjusted in price when the government changes regulations on VAT. In case the prices of supplies, materials and fuel increase abnormally, they shall be adjusted when the competent authorities permit.
Mr. Duong Minh Quang reaffirmed CC47's ongoing construction contracts with reputable investors, arranged adequate capital, allowed to adjust prices when the government changed policies, when there were fluctuations in money. wages, materials and fuel prices, so there is no risk due to sudden price spikes. On the other hand, in order to encourage economic development during the pandemic, the State is now increasing public investment and accelerating the implementation of key projects on hydropower, irrigation and other infrastructure. This is also the opportunity and strength of C47 to participate in bidding for projects in the near future.
C47 has constructed many projects such as Dinh Binh reservoir – Binh Dinh province (850 billion VND), Nuoc Trong reservoir – Quang Ngai province (1,052 billion VND), Dong Nai 4 hydropower plant – Dak Nong province (2,600 billion VND), Thuong Kontum hydropower plant – Kon Tum province (1,700 billion VND), Trung Son hydropower plant – Thanh Hoa province (2,959 billion VND). In addition, the company is expanding business into other fields: Hai Au Hotel (4 stars), Hai Au Bien Cuong – Binh Dinh (3 stars), Domestic and international travel, Labor export.
The statement was made in the context of strong fluctuations in materials market, especially steel prices. According to the Vietnam Steel Association (VSA), right after the New Year, the domestic price of finished steel products has increased by an average of 20% compared to the end of last year and about 40-45% higher than the same period in 2019– 2020, the highest price range in the past 5 years.
The price of steel skyrocketed, causing the Vietnam Construction Contractors Association to express that all construction contractors faced difficulties, there was no way to solve them because non-state-owned investors mostly used fixed unit price contract not adjusted at the time of signing (except in case of force majeure).