Recently, due to the impact of the epidemic nCoV (Covid-19), many agricultural products such as dragon fruit, watermelon, durian … have encountered many difficulties in consuming, which negatively affected farmers in the country. Especially in Binh Dinh province, the most damaged agricultural product was watermelon. Currently, hundreds of hectares of people from South Binh Dinh to Bac Binh Dinh and upland districts such as An Lao, Vinh Thanh, Van Canh are getting stucked for not being outputed.
In order to promote the solidarity tradition of the Vietnamese people and the spirit of "Good leaves protect torn leaves", the Board of Directors of Construction Corporation 47 launched the program "Join hands to rescue watermelons for farmers in the province".
Up to now, the Trade Union of Construction Corporation 47 and Hai Au Hotel (a unit of Company 47) has registered to support more than 5 tons of watermelons to support farmers in Vinh Thanh district, Binh Dinh Province.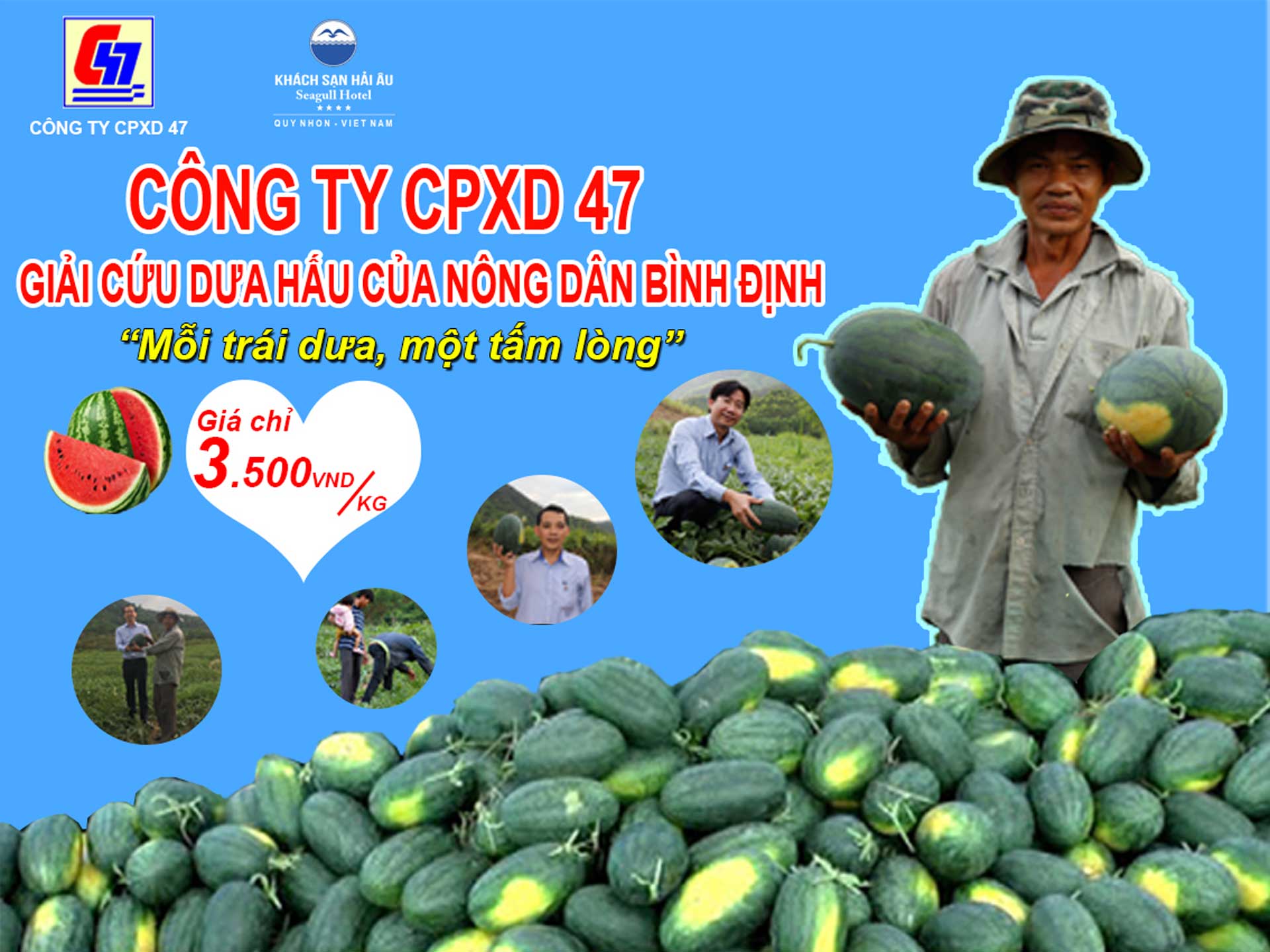 With the message "Each melon, one heart" Construction Joint Stock Company 47 hopes to join hands with the community to share with farmers the difficulties caused by the epidemic at this time and support the farmers part of the cost to reproduce for the next crop.
All watermelons, after being purchased, will be gathered and sold at Hai Au Hotel – 489 An Duong Vuong Street, Quy Nhon City, Binh Dinh Province on February 23rd 2020 at a non-profit price of 3,500. VND/kg.