Quy Nhon is an ideal destination for both domestic and foreign tourists, as it is featured with stunning beach, various appetizing dishes, and famous monuments. With the goal of providing visitors with memorable vacations and authentic relaxing moments, the three-star Hai Au Bien Cuong Hotel officially came into operation on July 15, 2020, with a 100 percent investment from Construction Joint Stock Company 47.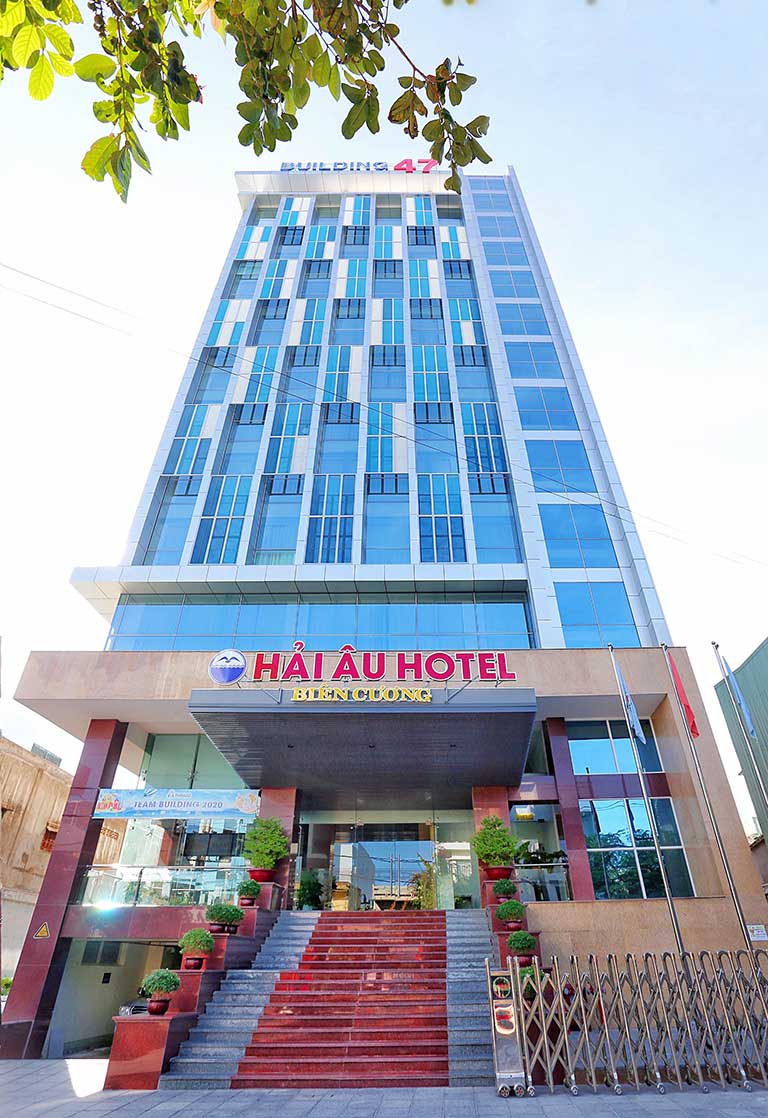 Hai Au Bien Cuong Hotel (Branch 2 – Hai Au Hotel) welcomes tourists in the heart of Quy Nhon coastal city with the perfect combination of convenience and comfort. Tourists will be delighted by the cool, clear blue water and brilliant summer sunshine at Quy Nhon beach in just 2 minutes by car from the hotel. The hotel is also conveniently located near popular tourist attractions such as restaurants, famous eateries, night markets, squares, food streets, and convenience supermarkets… It just takes a short time to reach these locations.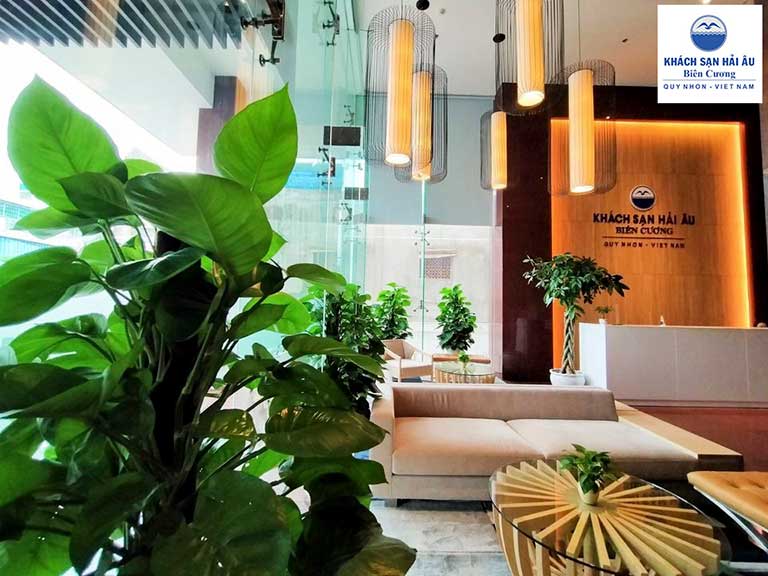 The hotel consists of 11 floors with 74 luxurious rooms of 3-star standard, fully equipped with amenities and a diverse service system, to meet all the needs of customers, from leisure or business tourists to long-term accommodation.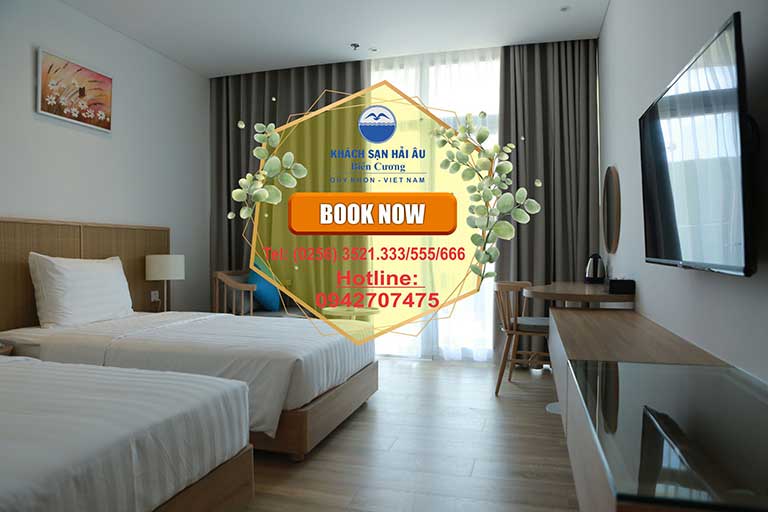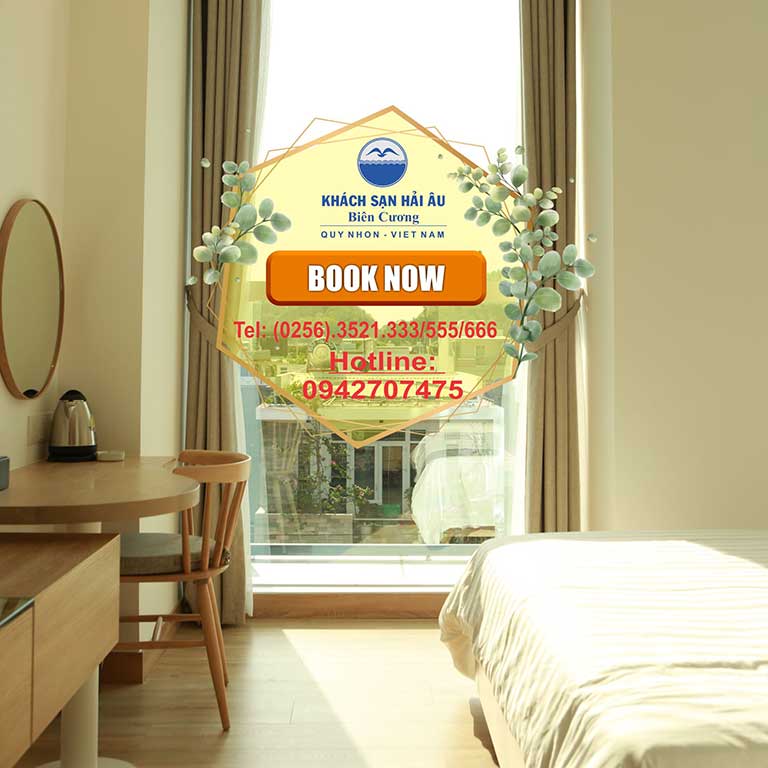 Hai Au Bien Cuong Hotel Restaurant is the ideal place for you to pamper yourself with luxurious and cozy space, diverse Asian and European dishes. You will enjoy the culinary quintessence with unique decoration and enjoy the professional and dedicated service of the staff when coming to the restaurant.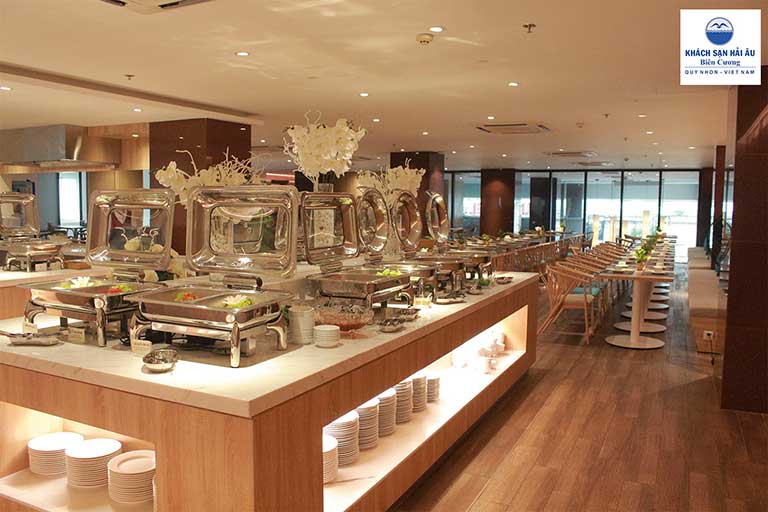 The space of the 11th floor meeting room with an area of ​​230 m2 can easily meet a variety of events such as press conferences, seminars, training courses, with a scale of up to 250 guests. In addition, a spacious lobby can also be used for weddings, parties or buffets because it is equipped with modern lighting and sound equipment as well as provides professional staff to meeting your requirements.