In a consolidated financial statements of Construction Joint Stock Company 47 (HoSE: C47) in the first 6 months of 2021, total revenue reached VND 572 billion and profit after tax was VND 17.1 billion, reaching 52% of the revenue plan and 55 % profit plan in 2021.

The Covid-19 epidemic was more complicated in early 2021 compared to the same period in 2020, but thanks to the implementation of various proactive measures, such as travel reduction, personnel rotation and commitment to 3 On-site rules (on-site production – on-site dining – on-site accommodation), CC47's main production and business activities are still running smoothly. According to the business results explanation for the first six months of 2021, which was released on July 22, 2021, profit after tax increased by 29.45 percent over the same period in 2020, while revenue increased by 3 percent. This result was achieved as a result of proactive planning and favorable construction conditions, as well as the company actively cutting costs, particularly interest expenses, resulting in lower financial costs of 28% compared to the same period.
The year of 2021 also witnessed significant price fluctuations in the construction industry's main materials, particularly iron and steel, but Mr. Duong Minh Quang, the company's General Director, stated that CC47 is not at risk due to rising prices. C47's contracts under cooperation with reputable investors, have an adequate allocation of capital, and a permission to adjust prices when the government changes policies, when wages, material prices, and fuel prices fluctuate. On the other hand, in order to promote economic development during the pandemic, the State is currently increasing public investment and speeding up the implementation of key hydropower, irrigation, and other infrastructure projects. This is also the opportunity and strength of CC47 to participate in bidding for projects in the near run.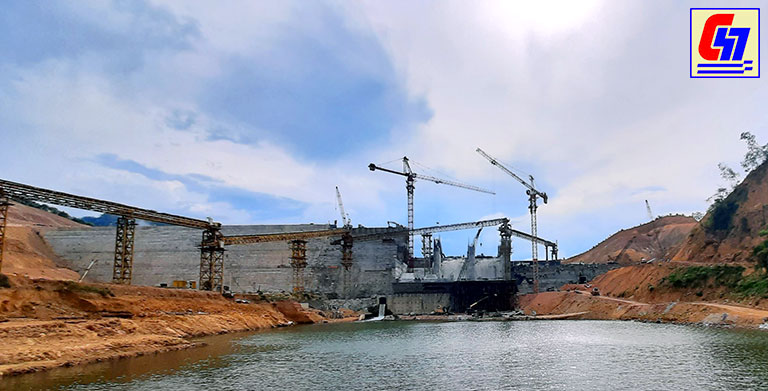 Package 12.01 (DNE-D1): The main construction and architecture of the Da Nhim Hydropower Plant Expansion Project with a scale of 1 newly installed unit, capacity of 80MW are executed by CC47. The Da Nhim Hydropower Plant Expansion Project's Headrace Tunnel has been recently inspected and accepted by the Grassroots Acceptance Council. The Acceptance Council agreed to operate the tunnel on July 21, 2021, six days ahead of schedule, after inspecting the entire length of 4,908.57m from the Intake to the Valve house.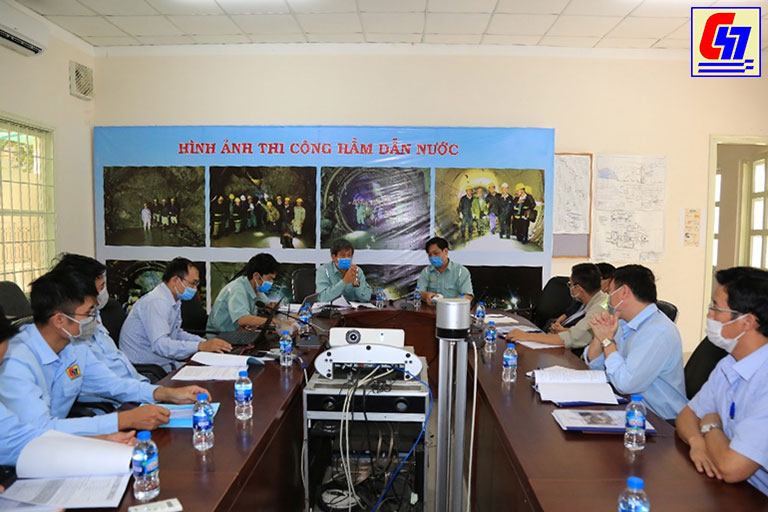 CC47 has also completed all the work items under the contract of Package 20: Main dam and auxiliary dam No. 1 Tan My Irrigation System Project in Ninh Thuan province (including drilling, total construction site of the right bank of the Cai River, overflow mechanics, deep outlet, operating electricity, monitoring system of Song Cai and auxiliary dam 1). In this project, CC47 is the leading unit of the contractor consortium. Currently, CC47 is completing the remaining construction works (Digging of scour pool in phase 2, operating electrical systems, finishing upstream and downstream surfaces, erecting dam face railings…). It is expected to be officially completed at the end of August 2021 and handed over to the Investor for use in September 2021.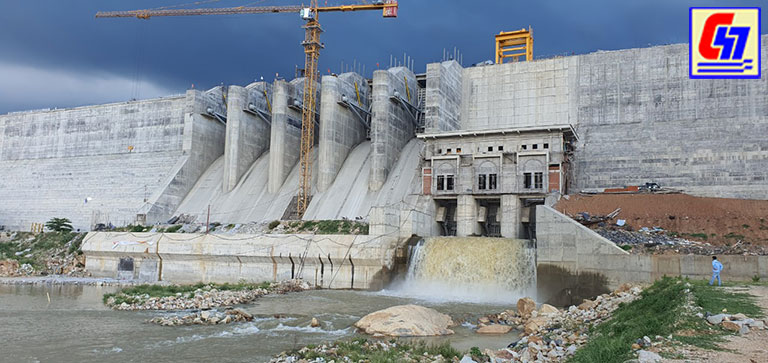 The expanded Hoa Binh Hydropower Project is also progressing at the request of the investor, has completed the experimental blasting and is preparing for the construction of the main and auxiliary tunnels.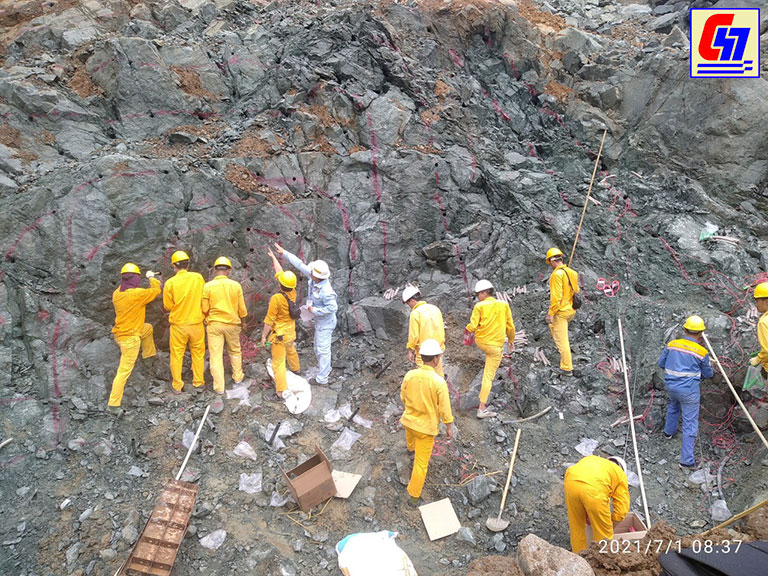 CC47 has constructed many projects such as Dinh Binh Reservoir – Binh Dinh Province (850 billion VND), Nuoc Trong Reservoir – Quang Ngai Province (1,052 billion VND), Dong Nai 4 Hydropower Plant – Dak Nong Province (2,600 billion VND), Thuong Kontum Hydropower Plant – Kon Tum Province (1,700 billion VND), Trung Son Hydropower Plant – Thanh Hoa Province (2,959 billion VND). In addition, the Company is operating in the field of hotels and restaurants in Quy Nhon such as Hai Au Seagull hotel (4 stars), Hai Au Bien Cuong Hotel (3 stars), Domestic and International travel, Labor export. Hai Au Hotel is coordinating with the province to become a welcoming place for guests returning to their hometown.
Regading the business plan for the period 2021-2025, CC47 will continue to maintain the traditional business lines as general contractor for irrigation projects, large hydropower projects, headrace tunnels, etc. In addition, with years of experience, the Company intends to challenge in the construction of wind and gas power projects, participate in the construction of metro tunnels using TBM technology, construction of traffic infrastructure and industrial park infrastructure, expanding key markets serving Southeast and Southwest regions.