On 6th January 2020, People' Committee of Ninh Thuan Province cooperated with Vietnam Electricity Group (EVN) to organise the Groundbreaking and Emulation Lauching Ceremony to complete the Discharge Gate Work Cluster – Bac Ai Pumped – Storage Hydropower Project in the territory of Phuoc Tan and Phuoc Hoa Communes, Bac Ai District, Ninh Thuan Province. Construction Corporation 47 is the m'ain contractor.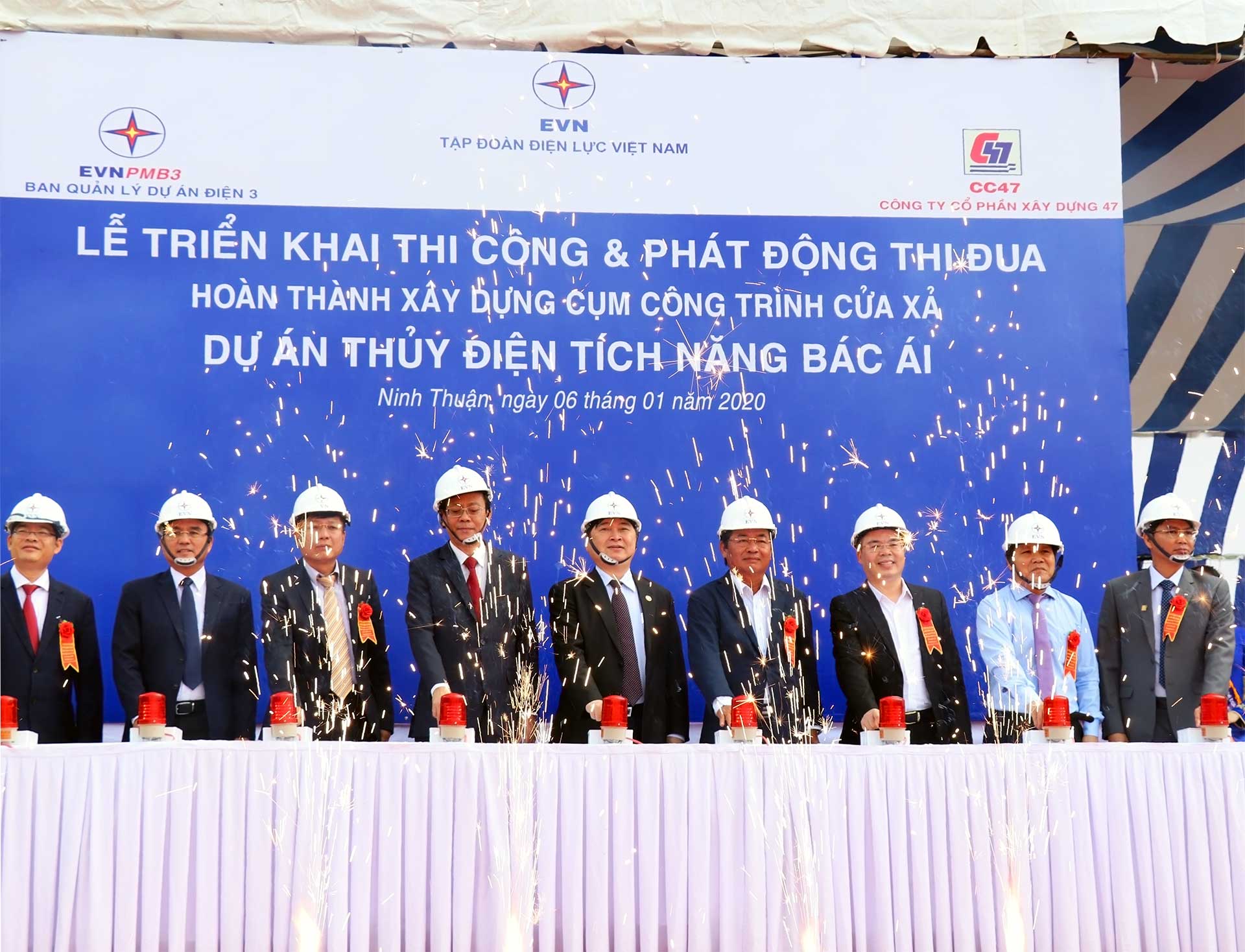 Attendees in the ceremony includes: Mr Phan Xuan Dung – Member of the Party Central Committee, Chairman of National Assembly's Science, Technology & Environment Committee; Mr Nguyen Duc Thanh – Member of the Party Central Committee, Provincial Party Committee Secretary, Chairman of People's Council of Ninh Thuan Province; Mr Luu Xuan Vinh – Deputy Secretary of Provincial Party Committee, Chairman of People's Committee of Ninh Thuan Province; Mr Le Sy Hung – Vice Chairman of State Capital Management Committee at Enterprises, member of the Presidium of Vietnam General Confederation of Labor; Mr. Duong Quang Thanh – Secretary of Party Committee, Chairman of Board of Members of Vietnam Electricity; Representative of the Ministry of Industry and Trade Leadership; Ministry of Agriculture and Rural Development; Vietnam Electricity Corporation; Departments and Branches of Ninh Thuan province; Bac Ai and Ninh Son districts; Leaders of communes and people in the project area.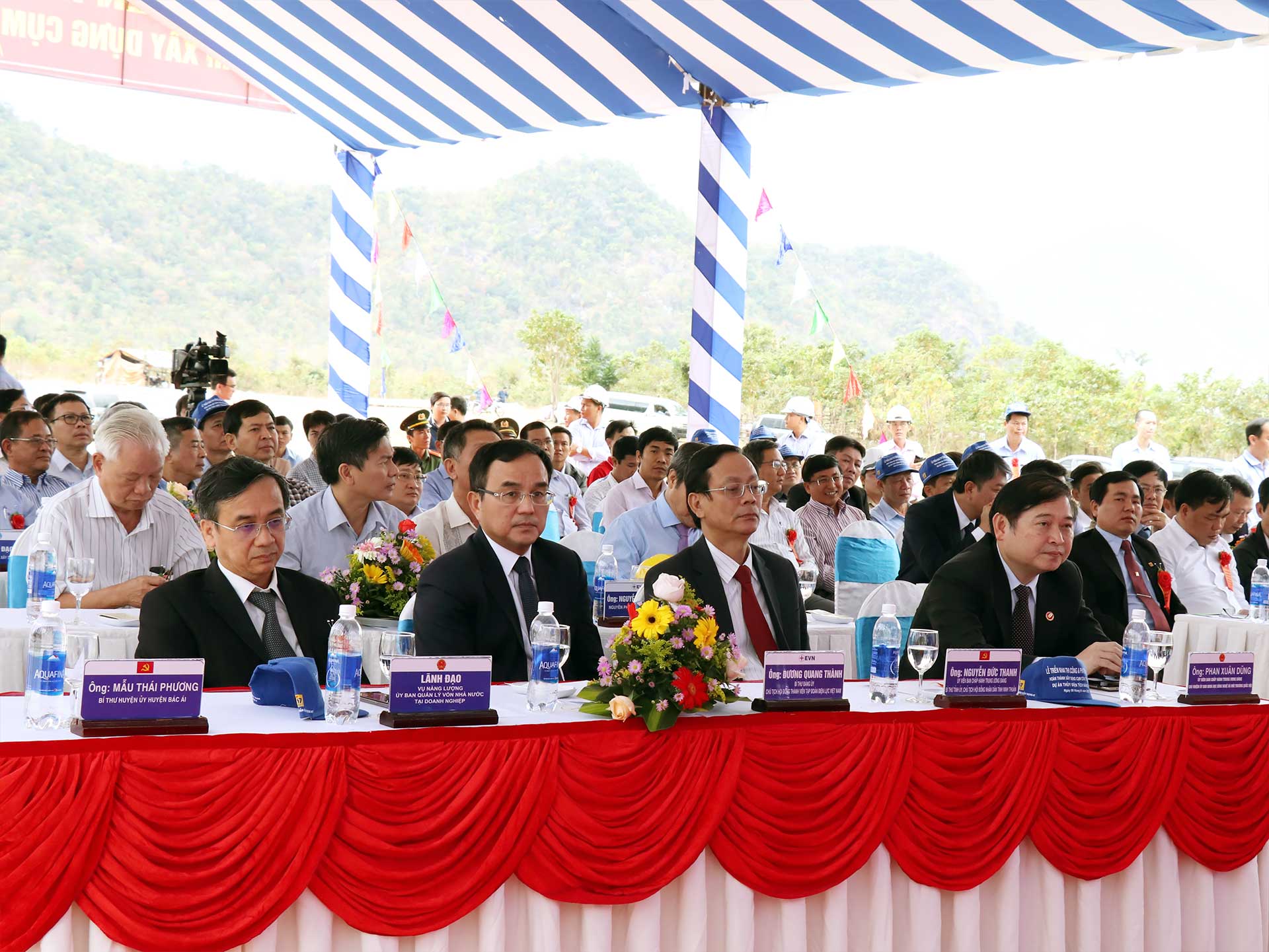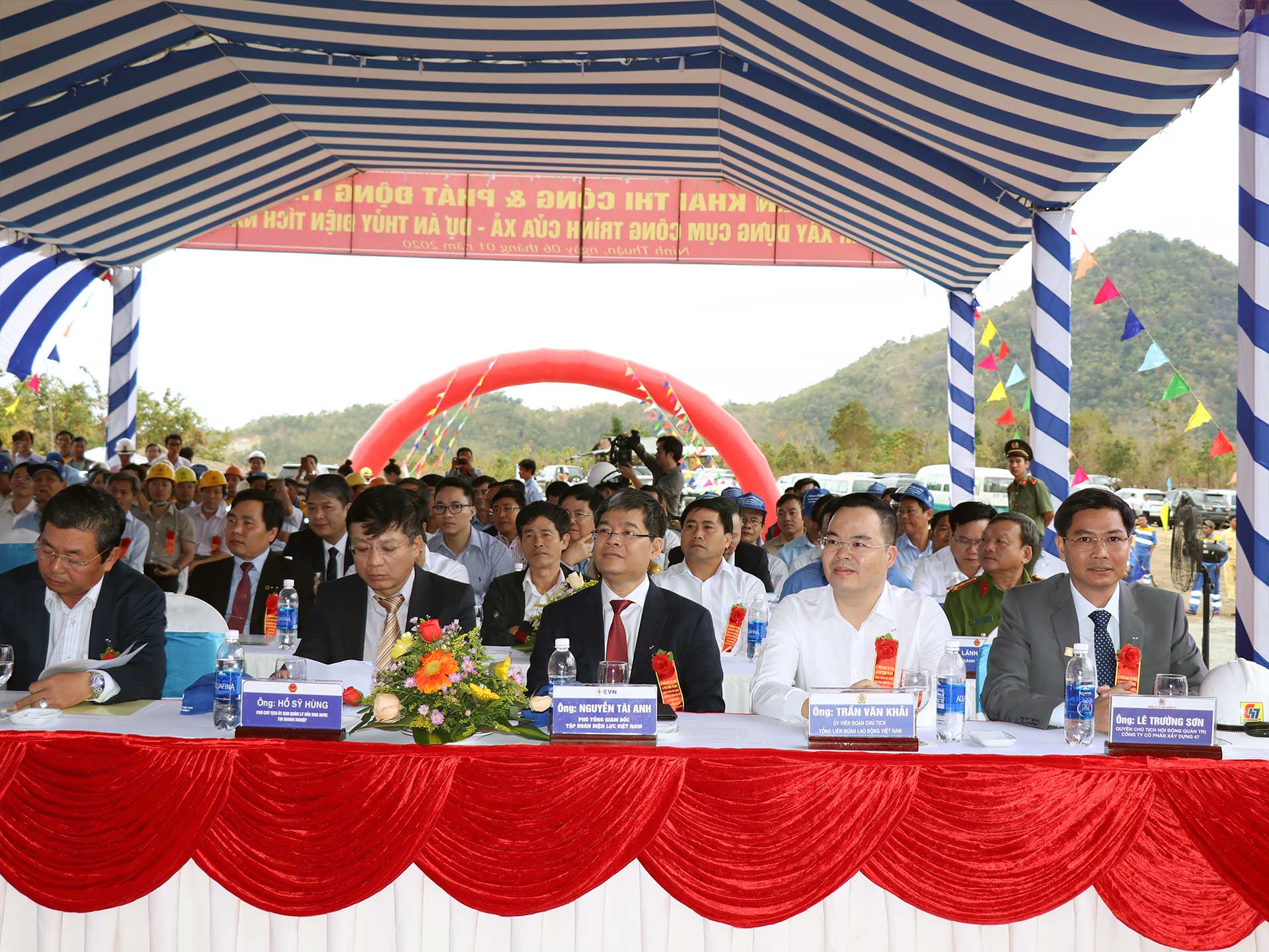 Bac Ai pumped-storage hydropower project, located in Phuoc Hoa and Phuoc Tan communes of Bac Ai district, is on the list of power source projects in the National Power Development Adjustment Plan by the Prime Minister in the period of 2011 – 2020 by EVN as the Investor. This is the first pumped-storage hydropower project to be built in Vietnam, includes 4 units with a capacity of 1,200 MW, uses the water source of Song Cai lake under the Tan My Irrigation system to pump up the water storage lake through 2 parallel tunnels with a diameter of 5.5 – 7.5m with a total length of more than 2,700m for each tunnel. The project is implemented in 2 phases: Phase 1 constructing the discharge door cluster, expected to be completed in April 2021; Phase 2 constructing main works in early 2022 to ensure the progress of power generation in December 2026; The entire project is expected to be completed by the end of 2028.
*/ Photos at the ceremony