The Management board of Construction Joint Stock Company 47 appointed Mr. Pham Nam Phong to be a Chairman in the 2020-2025 period instead of Mr. Le Trung Nam. At the same time, Mr.Ta Nam Binh, a former member of the Board, now becomes the Vice Chairman of the Board. Mr. Le Trung Nam is assigned to take the position of Chairman of Auditing Committee under the Management Board.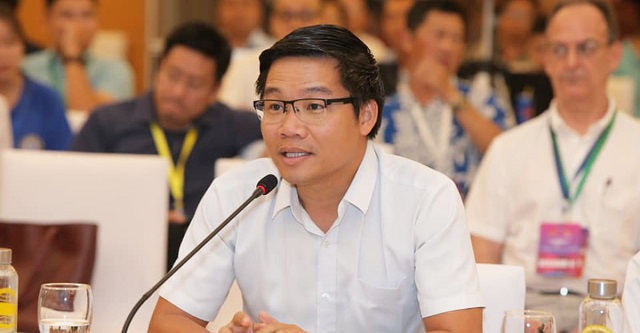 Mr. Pham Nam Phong, born in 1983, achieved a master degree of Project Management and Investment. Mr. Phong was appointed Vice Chairman of CC47 in June 2020. In addition, he is also the Chairman cum General Director of Vu Phong Solar Power, The Chairman of Vu Phong Tech anD Vu Phong Energy. According to the administration report of the first 6 months, Mr. Pham Nam Phong and the related company account for more than 11.3 % of CC47's capital.
Mr. Ta Nam Binh, born in 1975, graduated as a master in Business Administration. Mr. Binh is in charge of a member of the Management Board from 2018 until now, simultaneously a Chairman of Sai Gon Value Invest JSC, Tan Son JSC, Sai Gon Travel LTD.
CC47 operates mainly in the field of construction, is constructing many projects such as Dinh Binh reservoir – Binh Dinh province (850 billion VND), Nuoc Trong reservoir – Quang Ngai province (1,052 billion VND), Dong Nai hydropower plant. 4 – Dak Nong province (2,600 billion VND), Thuong Kon Tum hydropower plant – Kon Tum province (1,700 billion VND), Trung Son hydropower plant – Thanh Hoa province (2,959 billion VND). In addition, the company is expanding business lines into the field of hotels, restaurants, domestic and international travel, and labor export.
In the first half of the year, revenue reached 572 billion dong, profit after tax was more than 17 billion dong, up 3% and 29% respectively over the same period last year. Compared to the year plan, the company completed 52% of revenue and 55% of profit.
In the period of 2021 – 2025, CC47 will continue to maintain the traditional business lines as general contractor for irrigation projects, large hydropower projects, water tunnels, etc. In addition, the company will participate in other construction works of wind power and gas power projects, metro tunnels, traffic infrastructure and industrial park's  infrastructure, expansion of key markets serving the Southeast and Southwest regions.