On December 16th, 2020, the Break-through Ceremony of Da Nhim Hydropower Plant Expansion Project took place at D'Ran Town, Don Duong Commune, Lam Dong Province with participation of reprentatives from Da Nhim – Ham Thuan – Da Mi Hydropower Joint Stock Company under Electricity Generation 1, Construction Joint Stock Company 47, and oher related-parties.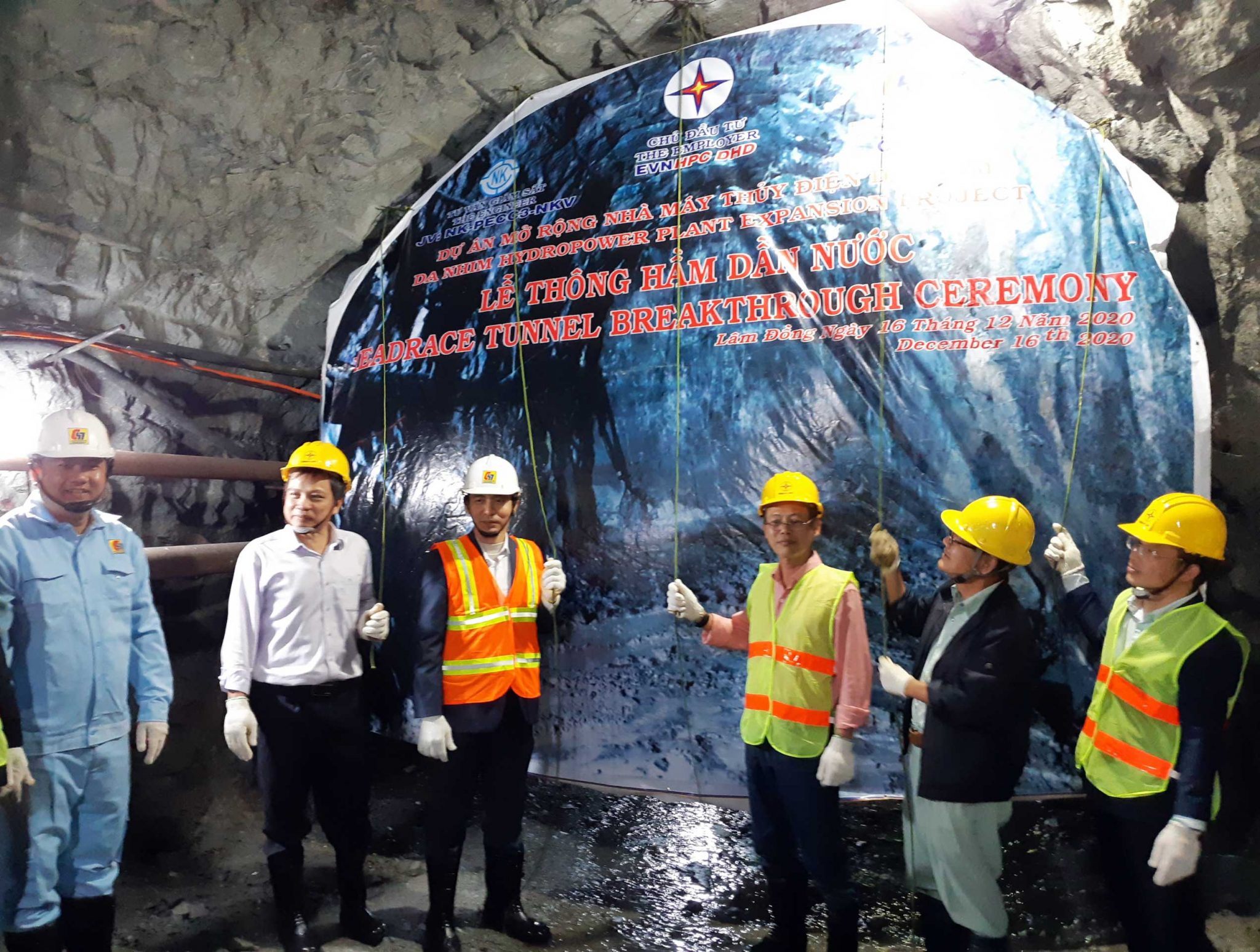 The Da Nhim Hydropower Plant Expansion Project contributes a design capacity of 80MW, increasing the total capacity of Da Nhim Hydropower Plant from 160MW to 240MW. The amount of electricity will rise an annual average of 99 million kWh. According to the approved plan, the project will keep the existing reservoir, spillway dam and construct additional work items such as: Inlet Channel – Intake; Pressure Tunnel, Surge Tank; Valve House; Penstocks; Powerhouse – Renovation of Outlet Channel; Expansion of the Current Switchyard.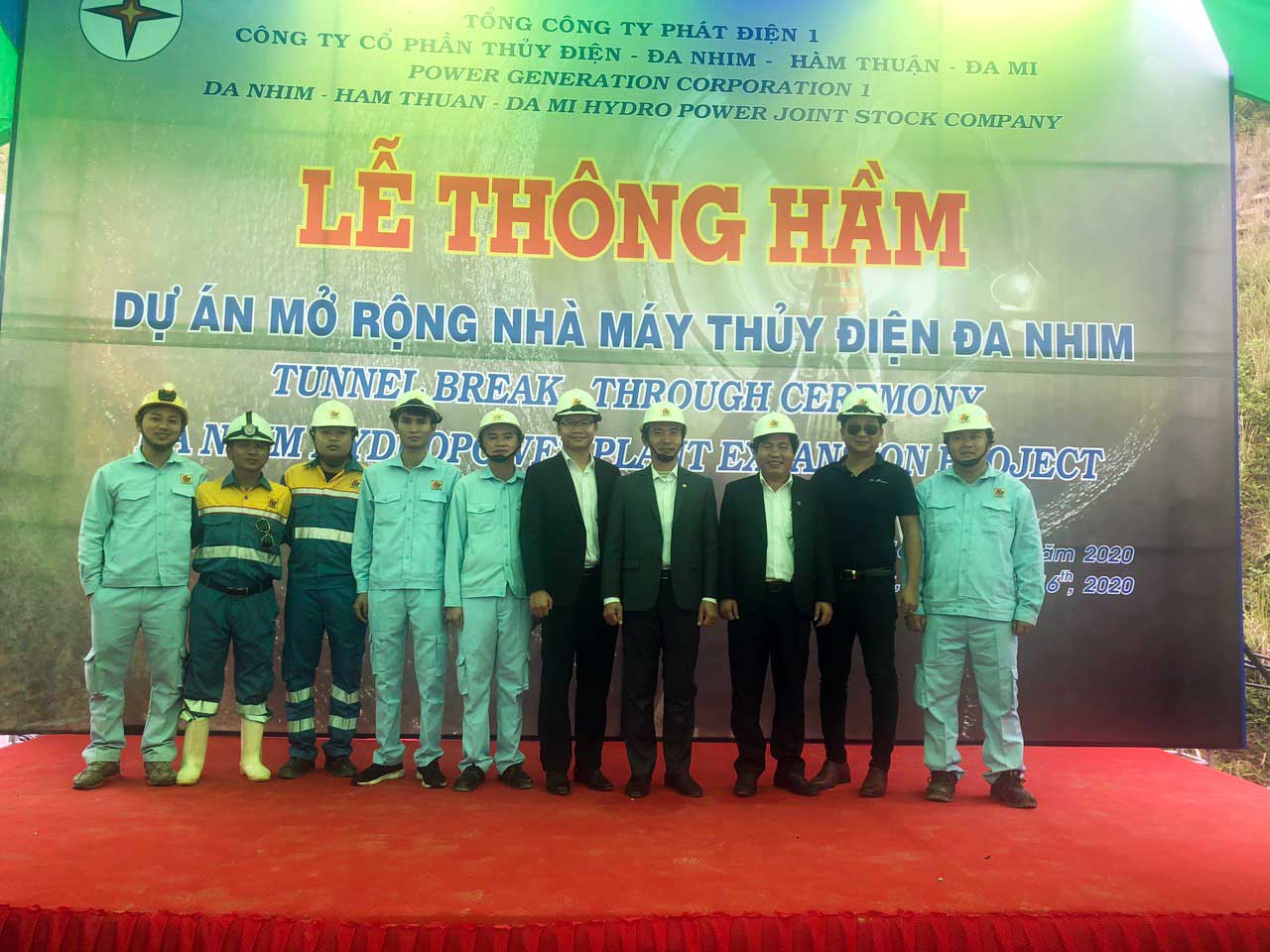 In accordance with the design of Da Nhim Hydropower Plant Expansion Project, the Supply Channel has 4.885 meters in length (constructed by TBM technology). However, after having bored 3.739 meters, the construction process encountered geologic difficulties, therefore the remaining tunnel was executed by the Drilling and Blasting Method (DBM), starting from February 2020. After 10 months, the tunnel breakthrough was eventually completed on 14/12/2020, two months earlier than expected, with volume of 929 md. This event marks a fundamental milestone signifying the begining of permanent support phase. The project is expected to be completed by 7/2021.