The pandemic has had a huge impact on the economy, particularly on tourism, over the last two years. The Seagull Hotel, one of the city's first four-star hotels, was also affected by the pandemic. However, Construction Joint Stock Company 47 (CC47) in general, and Seagull Hotel in particular, always encourage their employees to maintain a positive and persevering attitude in order to overcome the challenges and defeat the pandemic.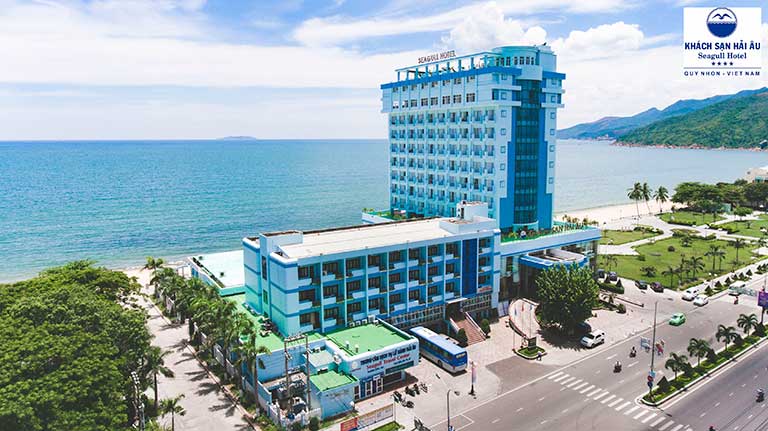 In the afternoon of August 13th, 2021, the whole staff of Seagull Hotel has inoculated the second dose (the first dose on June 16th, 2021). The vaccination is considered essential preparation for staff before participating in the Covid-19 prevention campaign under the order of leaders of Binh Dinh Province and Quy Nhon City. Seagull Hotel is a pioneering hotel that accompanies and provides accommodations for people returning from the epidemic areas – following Document No.2203/UBND-DT enacted by the People'  Committee of Quy Nhon City on July 29th, 2021.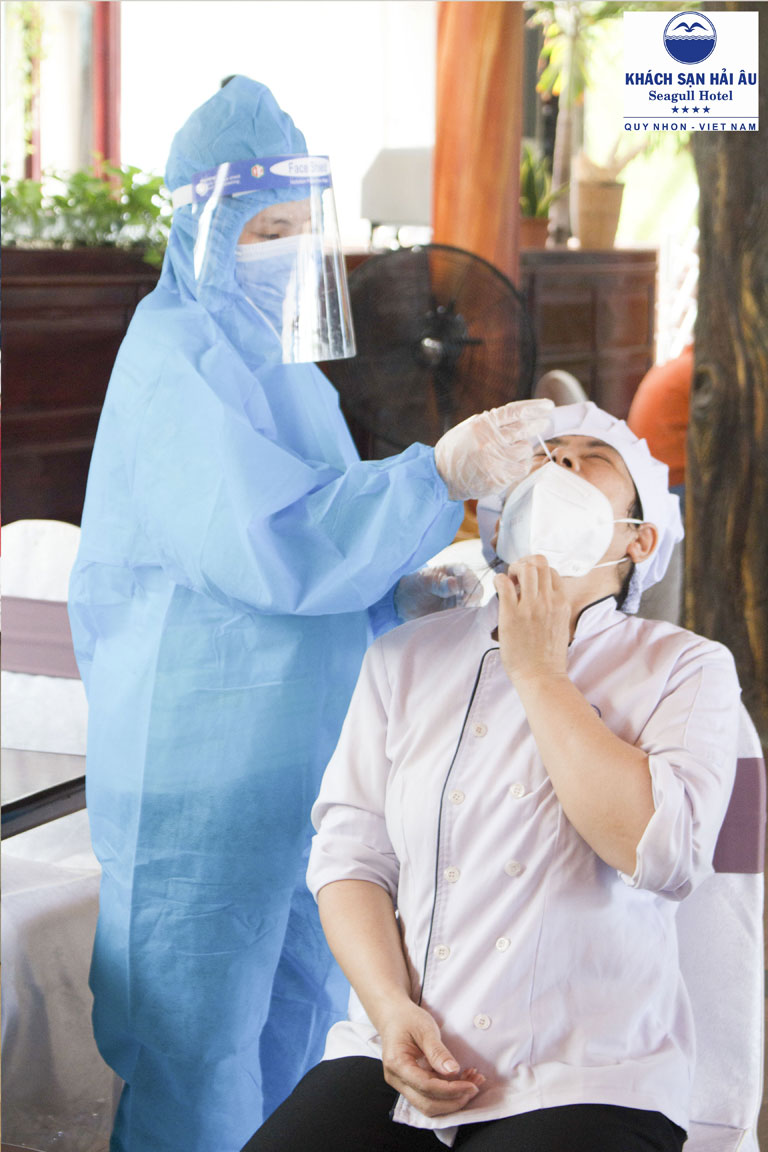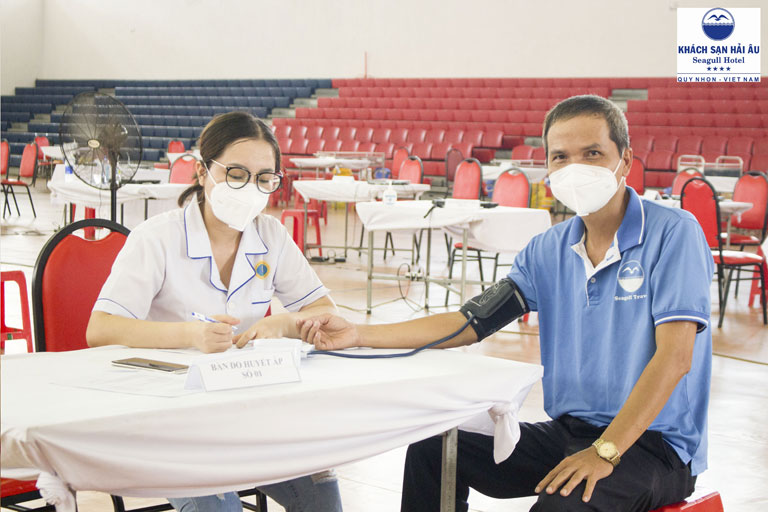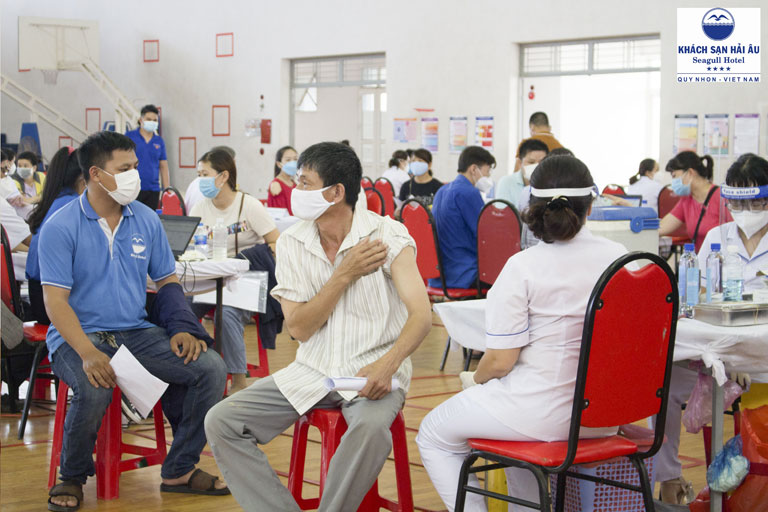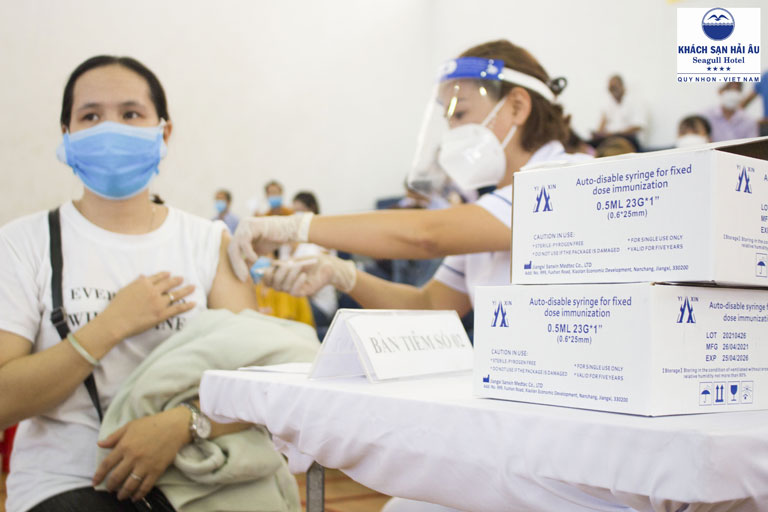 It has been 20 years since the Seagull Hotel first appeared in tourism as a dependable and wonderful destination for both domestic and international visitors. Nestled in the "golden" position of Quy Nhon City, on the side of Quy Nhon beach – one of the most beautiful beaches in Vietnam – the Hotel consists of two independent parts with a total of 170 rooms that are equipped with modern amenities, have plenty of convenient and open space. Visitors to Seagull Hotel will enjoy a four-star experience and service from professional, enthusiastic, and attentive staff. With the aforementioned characteristics, Seagull Hotel is confident in being a "safe accommodation" for locals, as well as contributing to Quy Nhon City's joint effort in Covid-19 prevention and relieving the pressure of isolation.
SEAGULL HOTEL – CONSTRUCTION JOINT STOCK COMPANY 47 JOINS HANDS WITH BINH DINH PROVINCE IN THE PREVENTION OF COVID-19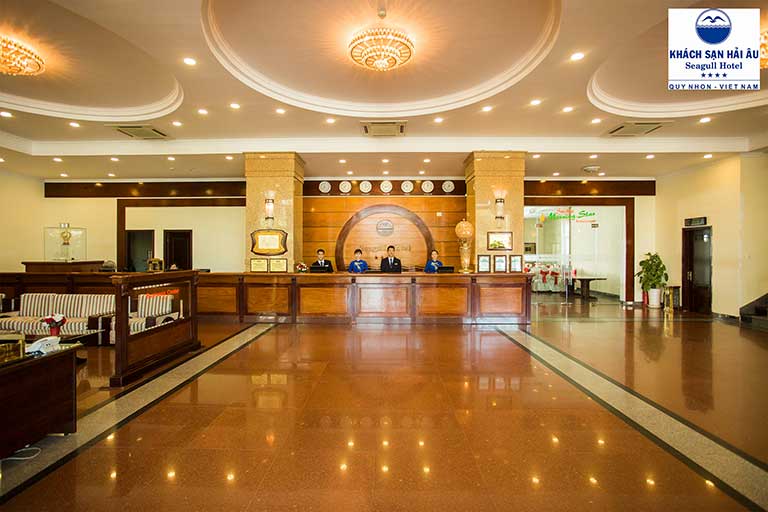 Contact us  – Seagull Hotel "A symbol of hospitality"
Seagull Hotel
Address: 489 An Duong Vuong, Quy Nhon City, Binh Dinh Province
Phone: 0256 3846377 – hotline: 094 270 74 75
Email: info@seagullhotel.com.vn